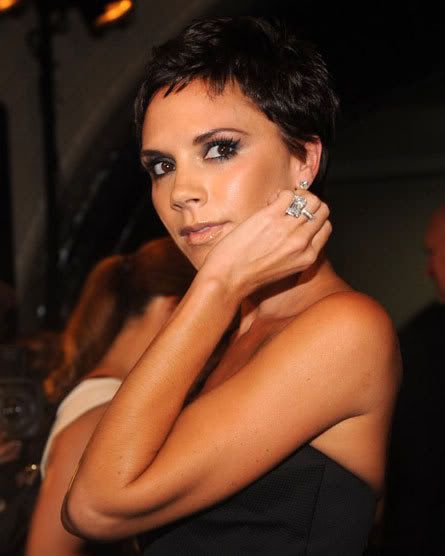 Victoria 'Posh Spice' Beckham revealed two surprises during New York Fashion Week. . .
#1 She has a new haircut, resembling Mia Farrow's pixie syle from her
Rosemary's Baby
/ Frank Sinatra days. . . And it actually looks really cute.
#2 Beckham has a clothing line: an honest-to-goodness collection of 15 dresses. And here's the real shocker: every one is impeccable. They're chic, artfully tailored, curve hugging, knockout dresses: all of which Victoria herself would certainly wear, as would many luxury loving ladies.
So few celebrity 'designers' actually deliver the goods (with a few exceptions being Gwen Stefani's LAMB, the Olsens' Elizabeth and James and the Row, and Sienna and Savannah Miller's twenty8twelve). Victoria Beckham provides further proof that it can be done right... Hopefully JLO, Beyonce, and Jessica Simpson are paying attention.